Diary of a teacher career changer
I've finally found the courage to label my stage in life at the moment as a 'career change', not a career break or time out to travel or time to think but now is about changing career for me. My time in UCD's Innovation Academy has equipped me with the knowledge and that courage. It seems a huge step but many of my classmates are doing the same thing and so will I! 
I will outline firstly, my recent wave of self-reflection and self-care leading to a  realisation of my strengths and weaknesses. Secondly, I will outline my key collaborators and supporters and why I have chosen them. Thirdly, I will outline my biggest challenges and explain my strategies of how to overcome them. Lastly, I will outline how I will leverage my course experience and qualifications upon graduation. The future is nigh! I will then conclude with a summary of my findings. 
Who is Orla, if not a teacher?
I have spent a great deal of time over the past couple of months trying to figure out who I am.. It is easy to label myself as my career choice - 'Teacher' – comfortable,  dependable and risk-free. However, shortly after joining the Innovation Academy I had to decide whether to take another career break or not. With no plans to travel next year and no funds to get there another year would mean another career. I'm a courageous soul so I  decided that life is for many kinds of experiences so I opted to take it. So here I am..  Sixteen weeks later... No job but a much clearer idea of what I want that new career to be. I know my values, my strengths and weaknesses, expectations and aspirations and I have great hopes for the coming year.
My family think that I'm crazy but that's another matter.
My strengths are resilience and determination. When things go wrong as they did for me -  for example in the administration of this course, I dusted myself off and bounced back again. It was difficult at the time, but I did persevere. I am glad I did. I am not afraid to take chances and being the eldest of five children I take pride in my ability to pave the way for others, confident in my ability to try and succeed, or try and fail but bounce back again.  That is what I see as my greatest strength. My greatest weakness is my shyness and reluctance to ask others for help. This course particularly in the networking task in module two has greatly helped in my reflection with this matter... I am more than willing and eager to help others with their ideas and the likelihood (I hope) is great that they will be willing to do the same for me.. if I ask! My independent streak has not served me at times when I try to do most tasks alone. So overcoming my shyness and asking others for help is something I would like to take with me into the future. I have good memories of a beautiful, sunny day doing some customer discovery for my handbag idea in the IFSC. Note to self: I can do it when I try!
Teachers need support along the way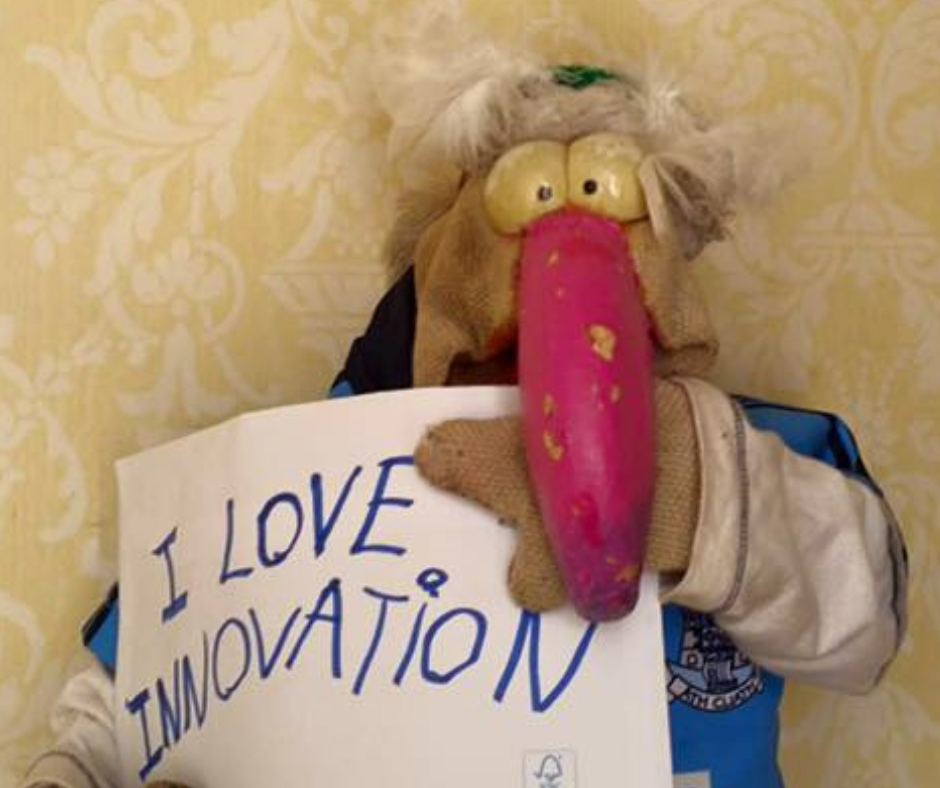 Secondly, I will now outline my key collaborators and supporters and why I chose them. I love having an accountability buddy! I think it might be a nice idea in fact to set up buddies earlier in the course. Sonia Lall is my accountability buddy and we have been supporting each other since we have been paired. It gives a great focus to my career investigations and for her project. Knowing that she will ask on a weekly basis how I'm getting on is great support. My friends also offer varying levels of support.. one in particular links me to jobs that I might find interesting. I'm also attending a career coach who is encouraging me to reflect on where I want to go in my career change. I attended the Jobs  Expo a few weeks ago and I was impressed with her personality and creative nature so I  decided to seek her help in my job search. I am finding that it is best for me to harness the ideas and help from collaborators who are more removed from me personally. They seem to have a more rounded view of me as an individual and I am free to be labeled as other things and as not simply a primary school teacher as I am with family and friends. My classmates and I have been through a great journey together – such a mix of people from different backgrounds. It has been great to meet them all and through the Meetup group, we hope to all remain in touch.  
Being present and still living life
Thirdly, my biggest challenge is to become too focused on my career change, to forget about being present and keep in touch with other things going on in my life. It is typical of my high-achieving personality to become too involved in the search. I have  (most!) of the know-how, the drive and the determination to find the solutions immediately but maybe with a slightly more balanced approach the perfect job (or close to it) will come a little later than I'd anticipated. It is important not to lose sight of the other aspects of my life – my friends and family, self-care, fun and adventure are all a part of my core being.  These aspects, if I balance things right will stop me from burnout before the job offer comes. I must be mindful of this. How will I overcome this problem? I will be mindful of maintaining a balance – taking time away from my job search, organise meetings with friends and plan activities that do not revolve around improving my cv, contacting recruiters and looking up jobs. Perhaps I will ask my accountability buddy to check up on this aspect of my life too! 
Taking information and going with it
Finally, I will now outline how I will leverage my experience and course qualifications. I  have thoroughly enjoyed the course – not only meeting my classmates and facilitators but also, adding it to my cv. It is such a different experience for me and I have enjoyed observing the different doors that it will now open. It has made a great change in my cv and I am excited to share the skills that I have now learned as I apply for positions in the  Training Coordinator area. This is not an area I would have thought of or felt fully qualified for before beginning this course. As I look at the job descriptions for these roles I now feel confident that I can make an impact in that area for a company or organisation. These skills include networking, research, using social media, customer discovery, teamwork,  design thinking and finding the problem, not the solution! These are skills and memories that will last a lifetime. Best of all, we learned by doing... an important point to bear in mind for a training coordinator! Therefore, I feel I have learned a lot of useful information and improved many skills since the start of this year. I am proud of myself for doing this course  – I am inspired in a new area of my life, so it was worth all the effort and teamwork hiccups! I would like to take the opportunity to thank you Jess, Alister and Fergal, we could not have done this without you. It really was such a special experience. Keep up the good work. Go raibh míle maith agaibh.  
Grab opportunities with both hands!
In conclusion, upon much self-reflection prior to my career change, I have discovered that my greatest strengths are resilience and determination and my greatest weaknesses are shyness and my overly independent nature at times. Secondly, my supporters are Sonia, my accountability, my career coach and my wonderful classmates, 
Thirdly, I feel that my greatest challenge at this point is to remained focused on living a  balanced lifestyle and not to become too consumed on my job hunt.
Finally, I will use my experience and qualifications with the Innovation Academy to become a training coordinator. I will use my experience in education and my newfound skills in the business sector to harness a job that I enjoy. If the job hunt is long or short I have had great fun along the way! Thanks again to all at the Innovation Academy.