How do I answer what is your vision for the school/post of responsibility? 
My clients often find this question tricky! Why? Because they haven't taken the time to dream about the changes they could make. A great way to think about it is - If you had a magic wand and you could make changes - what would they be?
Here are some further tips: 
Be authentic – Think about what difference you would love to make in the school. Reflect: How would the school be different in 5 years' time? What opportunities might the staff, pupils and community have? How would they be acting? What would school funds be spent on? How would you be getting on with others?
Show enthusiasm – It's exciting to think that you might have the opportunity to make a positive difference. Use your body language and tone of voice to show them that. 
Show that your vision aligns with the vision, ethos and motto of the school and add your own ideas. *If your vision is radically different from what the school stands for – then perhaps you are not the right choice of candidate. 
Use the sandwich approach:  Acknowledge in one sentence what you are doing well and show how you can add to those great developments. 
Useful Phrases: I know our school vision is… I think that it is… My area of interest is… I love it because… I'd love to… We are doing X really well and we can now… The energy for this question is positive energy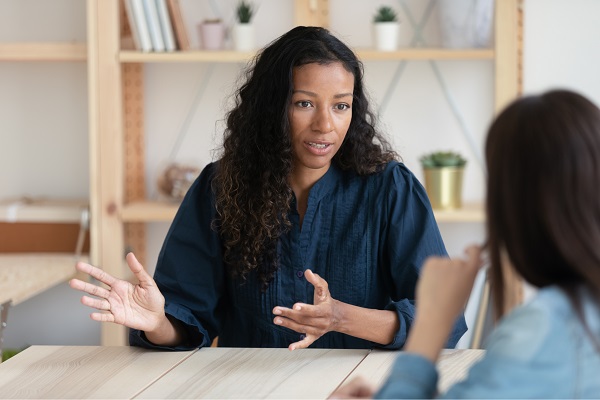 If you'd like to learn more about how you can create a vision and show your competencies in interviews you need to check out The Teachers' Promotion Club here.  It will be the best investment you make this month!